Effective June 30, 2021, service providers, such as Chariton Valley, are required by the Federal Communications Commission (FCC) to participate in an industry wide initiative to restore trust in our voice communications. Chariton Valley is working to protect consumers against fraud and abuse in the form of robocalling by initiating a call authentication program.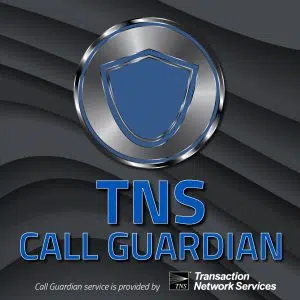 Why the Need for a Call Authentication Program?
At present, telemarketing calls and robocalls are the main source of complaints by consumers to the FCC. Three to five billion robocalls are made monthly with research suggesting more than 40% as potentially fraudulent. Over the past ten years, these robocalls have progressed into a significant problem for consumers in regard to the inconvenience and costs associated with them.
Safeguarding consumers against scams is a top government priority, which was exhibited by the passing of the Telephone Robocall Abuse Criminal Enforcement and Deterrence (TRACED) Act on December 30, 2019. The law includes several provisions, one of which is the requirement of service providers to participate by having authentication protocols in place by June 30, 2021.
Call Guardian Service Provided by TNS
Chariton Valley has been actively targeting unlawful robocalls and other forms of telecommunication fraud. We are successfully incorporating additional specifications to our existing practices for both wireless and landline phone customers. This enhanced technology applies the most robust call authentication framework possible and is aptly named Call Guardian, a service provided by Transaction Network Services.
This service is an industry leading call analytics solution that uses cross-carrier real-time call events combined with collective data to create accurate and comprehensive profiles. It generates these reputation profiles to determine authentic users of voice services from fraudulent users by recognizing robocalls, distinguishing between wanted and unwanted calls, identifying spoofed calls and determining which calls should be blocked. It scores each call on our network and provides access to a regularly updated and growing list of negatively scored phone numbers.
As each call on our network is scored, it is determined if the call will be blocked or allowed to continue. If a call is considered to be fraudulent, the subscriber of the number in which the call originated can dispute the conclusion as unjustified via the Free Caller Registry. Leading data communications companies such as First Orion, Hiya and Transaction Network Services have partnered to streamline the telephone number registration process and this free portal helps entities reach the analytics companies that support major wireless carriers in the US, such as Chariton Valley. This is the best option if a subscriber is experiencing flagging with multiple operations or just wants to submit one report that goes to the leading providers. These providers will respond to the submitter with feedback. Here is the link: https://freecallerregistry.com/fcr/.
As we diligently work toward stopping the transmission of illegal robocalling on our network, we are establishing a future with the best voice service possible for our subscribers. To learn more about this service, visit https://www.cvalley.net/faqs-call-guardian-service-provided-by-tns/.